Contact Details
De band heeft haar domicilie in Voorthuizen. Iedere dinsdagavond oefenen wij van 19.30 tot 22.00 uur. Locatie: Kolonel H.L. Van Royenweg (Geb. 11, zie foto) te Leusden. Mocht u ons in Leusden willen bezoeken, neem dan contact op met onze secretaris of onze bandmanager.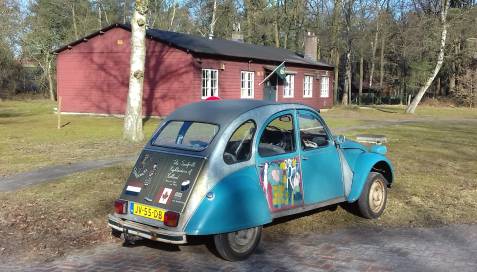 ---
Secretariat
Voor algemene informatie (lidmaatschap, sponsoring, (band)informatie en algemeen postadres) over The Seaforth Highlanders of Holland Memorial Pipes en Drums kunt u terecht bij het secretariaat:
Ernst Sinselmeijer Secretary
Buurtweg 2
3852 PB Ermelo

E-mail: secretaris@seaforth.nl
Use the contactform.
---
Bookings
Voor boekingen en informatie over mogelijkheden, prijzen etc. kunt u terecht bij onze bandmanager:
Frank Jan de Boone
Bandmanager Tel: 0577 – 413143
E-mail: bandmanager@seaforth.nl
Use the contactform.
---
Webmaster Seaforth.nl
Stuur uw vragen, opmerkingen en/of fouten betreffende de website naar onderstaand e-mailadres.
Eric Teunis de Boone
Webmaster E-mail: webmaster@seaforth.nl
Use the contactform.